December 2, 2021
Araavali Trails – Best One Day Picnic Resort Near Ahmedabad
Araavali Trails is well known as one of the best one day picnic resorts near Ahmedabad. It is located 20 km away from the palanpur city and 150 kms from Ahmedabad. So, it is the perfect place for a one day picnic or a weekend getaway near Ahmedabad.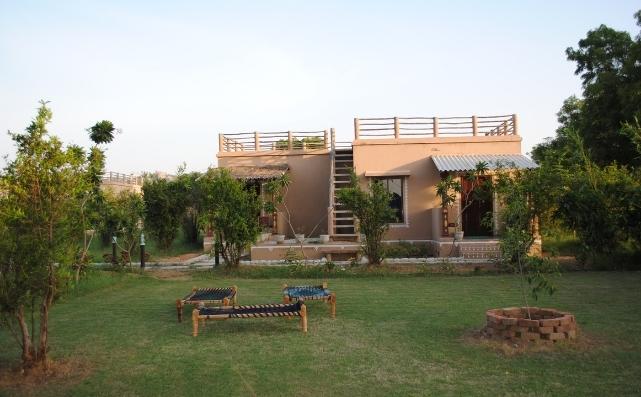 Just imagine being in a natural surrounding with fresh air & pure nature like never before with your near & dear ones. This beautiful property is located at the foothills of the Aravalli mountain range, where the calm & soothing ambiance greets you to have the utmost serene experience.
The gushing water of the Bajothia river & beautiful serene ambiance makes it the perfect place for nature lovers & photographers. The lush green natural beauty, sweet chirping of birds and the scented earth will blow your mind away and make you stress free from the urban realities.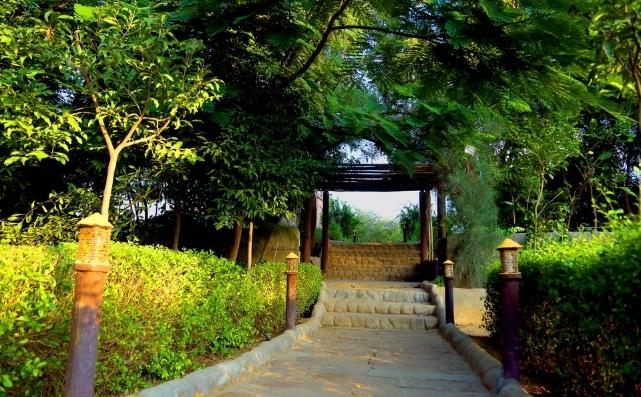 As you come closer to nature here at Araavali Trails, you will experience that it is not only the best nature resort near Ahmedabad but it is also one of the best adventure resorts near Ahmedabad. Araavali Trails invites you to experience the tranquility of nature with your near & dear ones.
If you want to go for a one day picnic, you will be getting breakfast, lunch, high-tea & dinner @ 1000/- per person, or you can make it customized as per your needs & requirements. You will also get access to a swimming pool to splash in with your buddies, and you can also enjoy some indoor games like carrom, chess in the game room.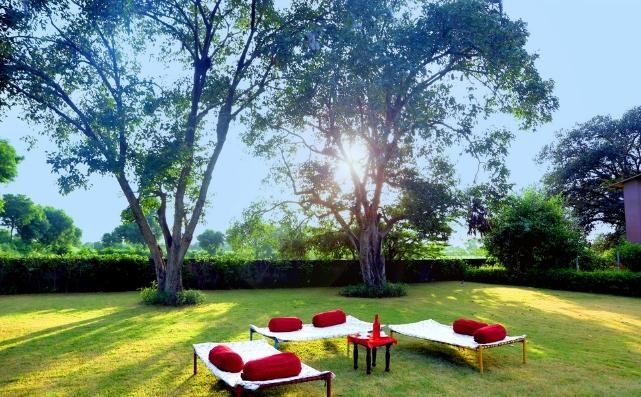 There is a big garden area, where you can play cricket, tennis or any other outdoor games you want to play with your friends and family. There are some cots arranged with cushions for you to sit in the garden area.
If you are planning for a weekend trip, there are so many exciting weekend trip packages near Ahmedabad starting from 2500/- per night, in which you can enjoy many adventurous activities like horse riding, jeep safari, forest trekking, bird watching, van bhojan & many more interesting activities for you with a luxurious accommodation.
To know more about one day picnic inclusions or bookings, or any other customised packages please visit our website on or call on.