August 19, 2020
Call Us Now For An Amazing One Day Picnic Package Near Ahmedabad..!!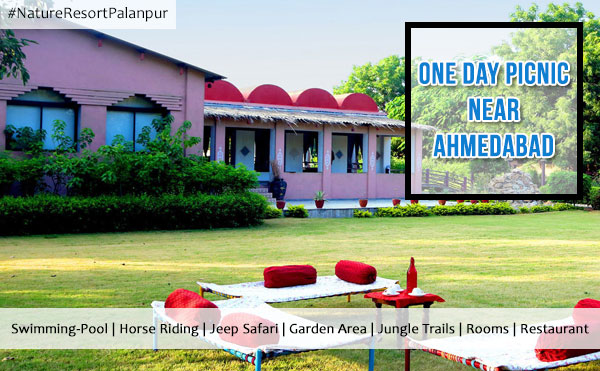 For travellers who are living near Gujarat can surf for Araavali Trails – a nature resort in Palanpur that is totally suitable for a one day picnic destination near Ahmedabad with friends, family, loved ones and anyone you wish to accompany. We all love to travel and cherish each season by being part of states where a desirable vacation could be enjoyed by family, friends, loved ones, business colleagues or for an alone trip – most of the months in this year we all have stayed at home and gone through lockdown so that our loved ones could stay safe from the spreading coronavirus. Now that the tourism industry and lockdown has been unveiled, once again people are thinking of planning for a vacation to nearby hill station or a one day picnic to resort near.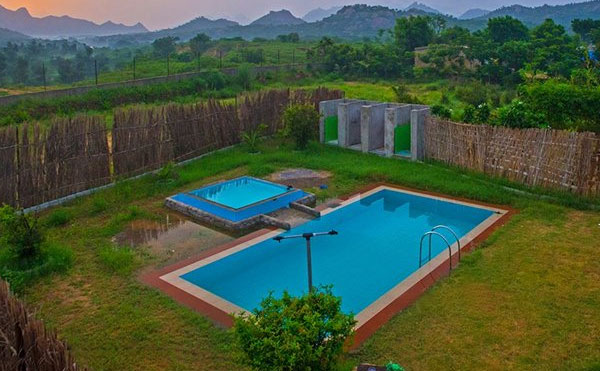 Imagine how blissful it could be, a nature resort near Ahmedabad where you have time to enjoy a long drive to reach the hotel near Ambaji, stay in personal cottages that have green gardens ahead to sit over for evening snacks, swimming pool to splash in while it's raining and this is not it. For one day picnic place near Ahmedabad resort, Araavali Trails has everything that is desired and should be having in a picnic resort – horse riding, jeep safari in the woods, van bhojan ( lunch in the midst of woods ), photoshoot of nature around and lifestyle exploration tour to know how the localities near jungle live their life.
Some of the most thrilling places to visit near Ahmedabad are Jhanjhari waterfalls, forests, pavagadh, ambaji temple and small villages where resorts offer a package that reconnects you with nature and let you have a blissful time far away from city. Araavali Trails has made its ranking amongst promising one day picnic resort Ahmedabad that is close to come and go back in a day – the place is so close to the Aravali Ranges that you could enjoy the mountain views without going to a far away hill station. With varied seasonal, festive, group and one day packages the resort is always shown to guests when they surf for resort near Ahmedabad or a picnic resort in Gujarat – luxury blends with nature to offer a blissful experience where once you come you don't get convinced to leave.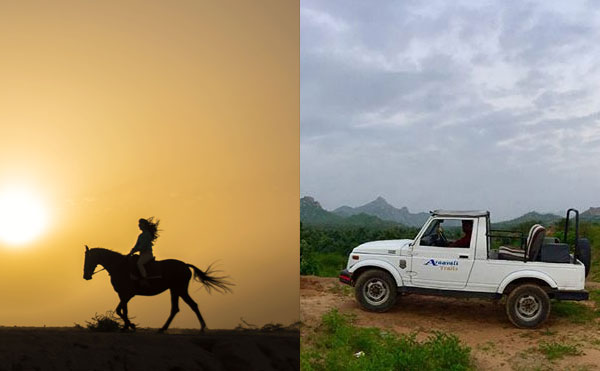 Monsoon is a time when nature takes a shower to unveil the fresh look of it's newly grown vegetation and a green scenic view around that soothes the eye of each guest, in fact those who are in immense love with nature feel like monsoon is the best time to attend a vacation call. For guests coming from nearby provinces, Araavali Trails is the best picnic place near Ahmedabad in monsoon to go for a thrilling indulging time with loved ones and return back with special candle light dinner memories. Not just for family, anyone who wants to go for a outing for a day and just have a change of mood with a short break can definitely reach us out and get the bookings confirmed for one day picnic and even if you want to add extra activities you can let us know while booking and we will arrange everything according to that.
We are specially giving this package for a picnic resort near Ahmedabad so that everyone desiring a break from the house after this lockdown could take a break on weekend or weekdays and come over for a refreshing trip. For a one day picnic place near Ahmedabad, no other place would be as promising as these – for further details you can visit our website look at the activities, pictures of the rooms and then confirm a booking from the website to get additional benefits on direct bookings.