February 9, 2021
Spend your Valentine's Weekend At Araavali Trails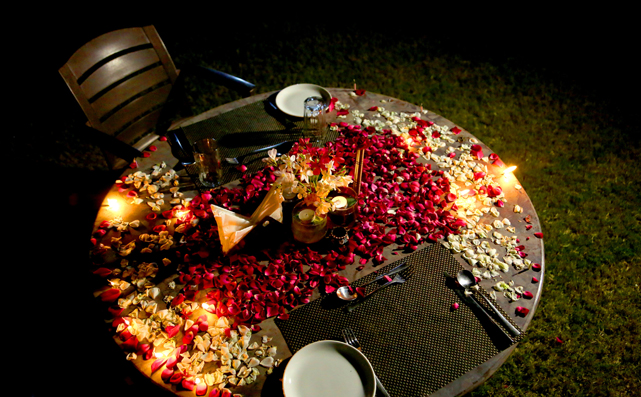 Valentine's Day is around the corner and you must be in some sort of dilemma about what special you should do for your sweetheart? Araavali Trails will be organizing an amazing candle light dinner near Palanpur. Araavali Trails – A beautiful nature resort in a lap of mother nature. If you are looking for any romantic resorts near Ahmedabad, Araavali Trails is the best option for you. It is a beautiful place near Palanpur that will allow you to spend some quality time with your beloved. There are so many candle light dinner restaurants in Palanpur, but the difference here is the calm & serene ambiance will give you the most precious moments to cherish forever.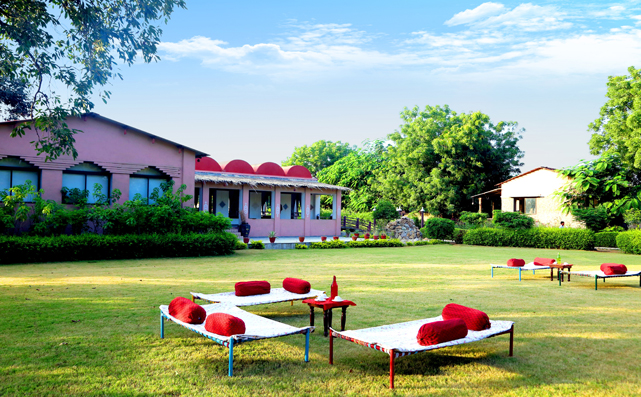 There are so many romantic places in Palanpur. If you will search for the best romantic place to visit for couples in Palanpur or dinner for couples near Palanpur, you will find Araavali Trails's name among top few search lists. Because our consistent service and hospitality standards have set a benchmark among our guests. We offer luxurious stay along with comfortable accommodation and nature surrounded all around you. You will be getting up by listening to the chirping of birds and gushing water from Bajothia river. You will get a chance to come closer to the tranquility of nature. It is a perfect place to sweep away from the urban realities of your life and spend some quality time with your loved one on Valentine's Day.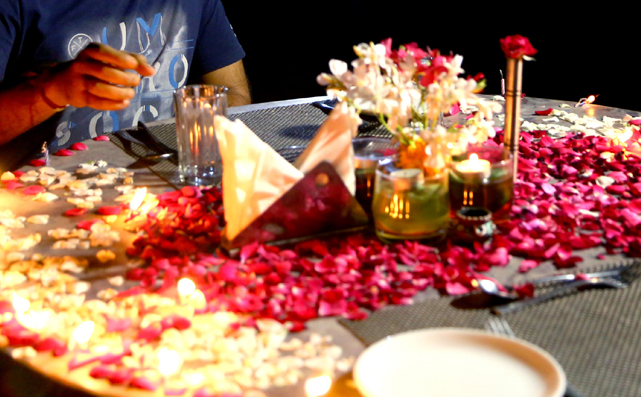 As Valentine's Day is approaching, everyone is in the mood for a romantic candle light dinner. Make a reservation at Araavali Trails – A romantic stay near Palanpur and enjoy Valentine Day – Candle Light Dinner with your sweetheart in the most stylish way. We also have so many adventurous activities to make your Valentine's day even more interesting. We have horse riding, jeep safari, jungle trekking, bird watching, van bhojan and so many other exciting activities available to keep you engaged throughout the day, and at night enjoy a romantic meal with your partner in calm & cozy ambiance. Enjoy upcoming events in Palanpur with your loved one at Araavali Trails and make memories for life. You will feel relaxed during your stay in nature's arms & thrilled while enjoying all the activities. It will be like, every minute you spend is worth to remember!!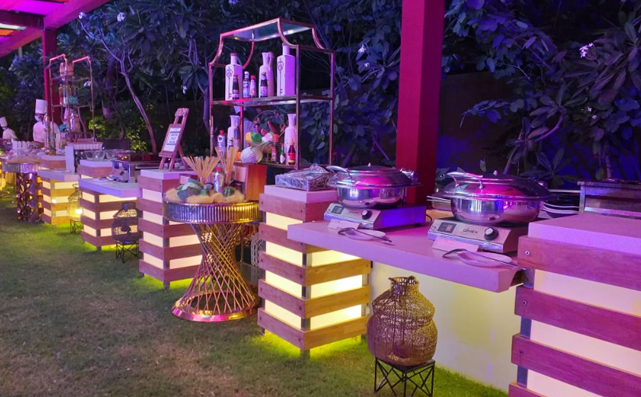 Ours is the most romantic resort near Palanpur as well we have the best restaurant for a fantastic candle light dinner for couples. Along with the provision of cozy & comfortable stay we also have venues to organize birthday parties, wedding anniversary, ring ceremonies, business conferences, corporate events, dinner parties as well as candle light dinner. Our event management team will make your event an exclusive one, because we know how much those moments are meant to you. We will help you to create beautiful memories to cherish forever. So, make a reservation for Valentine's Day now only & enjoy the most romantic candle light dinner with your loved one! A serene getaway for a soothing holiday for this Valentine's weekend will be the most memorable weekend for you.